Special Education Parent Advisory Group (SEPAG)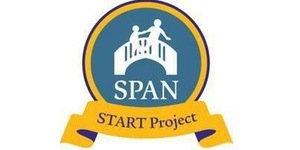 Avon School District

SEPAG
Leader:
Ms. Eileen Fitzpatrick, 732-221-4889, itzfitzie@gmail.com
We all know the value in working collectively together to improve the lives of our children. This year, Avon School will be starting the Avon School Special Education Parent Advisory Group (SEPAG), coordinated by parent leader Ms. Eileen Fitzpatrick. T
he purpose of this group is to provide opportunities for parents to offer input to the school district on important issues relating to students receiving Special Education services.
It is important to note that this is a parent-facilitated group that will be gathering together for positive information sharing that enhances opportunities for children with diverse learning needs. Although school staff will not be in
attendance for advisory group meetings, Ms. Fitzpatrick will serve as
SEPAG

parent leader and take on the role as a liaison between the parent group and school administration.
For more information on upcoming SEPAG and SPAN events and activities
, please visit the event flyers and other information found below:
Workshops and Events for Monmouth, Ocean & Middlesex Counties